Cleaning Equipment
The quality equipment rented and sold by Clarkson Supply safely and easily provides great results in less time. With 100 years in the cleaning supply business, Clarkson Supply knows what products and equipment work best and we provide those to our customers.
From scrubbers to vacuums, we offer a variety of cleaning equipment and chemicals that will help you keep your facility clean, healthy, and attractive. Clarkson Supply also sells carpet care and floor care products that work with the following equipment.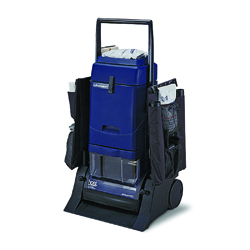 Clarkson Supply rents and sells excellent vacuums by Host® and Tennant® that lift carpet pile and remove more dry dirt than conventional vacuums.
Clarkson Supply's carpet cleaning and extraction products cost-effectively extend carpet life by preventing re-soiling, avoiding toxic chemicals, and eliminating downtime with dry or wet extraction cleaning systems.
Our long-standing commitment to quality cleaning products and chemicals, environmentally friendly options, and exceptional service make the choice easy.
Clarkson Supply provides the following carpet cleaning products:
Vacuums with heavy-duty, lightweight, single motor, dual motor, wet-dry, and wide-area vacuum options

Upright
Canister
Backpack

Extractors with include riders, pull back, and forward push designs
Carpet Cleaning Chemicals and Detergents (most with Green Seal® certification)

Dry and Wet Carpet Cleaners
Fragrance Free
Spot Removers - food stains, pet stains, browning, de-icing salts, iodine, and more
Traffic Lane Boosters
Odor Removal
Clarkson Supply has the equipment you need to get the job done. Whether dealing with normal maintenance in small quarters to big messes and large facilities, Clarkson Supply has the products you need, the customer support you desire, and prices that will fit your budget.
Clarkson Supply offers many floor cleaning options with chemicals or with Green Seal® certification. Environmentally friendly options include Tennant®'s innovative ec-H2O cleaning systems - available in many floor scrubbers. The ec-H2O technology electrically converts water into a cleaning solution that cleans effectively, saves money, improves safety and reduces environmental impact. www.tennantco.com
Tennant®'s FaST Foam-activated Scrubbing Technology is Green Seal® certified and uses 90% less cleaning solution and 70% less water than traditional floor-scrubbing methods and is available in many floor scrubbers as well. www.tennantco.com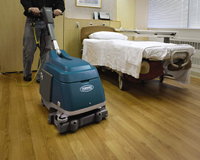 Products include:
Vacuums (backpack, canister, wet/dry, pile lift)
Extractors and ExtractorVacs
Walk Behind and Riding Sweepers
Burnishers
Multi-Surface Cleaners
Fans
Warewashing Machines
Industrial Laundry Machines