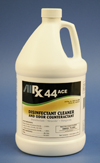 There is nothing quite like odors that take away from attractiveness, productivity and overall impressions. This is why effective odor control chemicals and cleaning products are vitally important.
The broad line of odor control products provided by Clarkson Supply is designed to immediately eliminate many kinds of odors in the air, on surfaces and also in sub-surfaces. Many of our products are biodegradable. Additionally, Clarkson Supply carries the Airx line, which offers the largest line of odor counteractants on the market. All of the Airx products incorporate AIRICIDE® in every formulation.
Airborne odors are often the hardest to control. Fortunately, Clarkson Supply has products that will help you immediately eliminate odors from things like smoke, garbage, and other sources.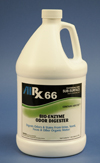 On surfaces, Clarkson Supply's Airx products clean, disinfect, and remove odors without harming the area being treated.
Sub-surface odors, like those in drains, carpets, concrete, and toilets, can be difficult to remove. However, getting to the source of odors with products that can migrate into the surface is one of the strengths of Clarkson Supply's Airx.
For more information on the products we use, visit the pages below.
www.airxinfo.com
www.multi-clean.com